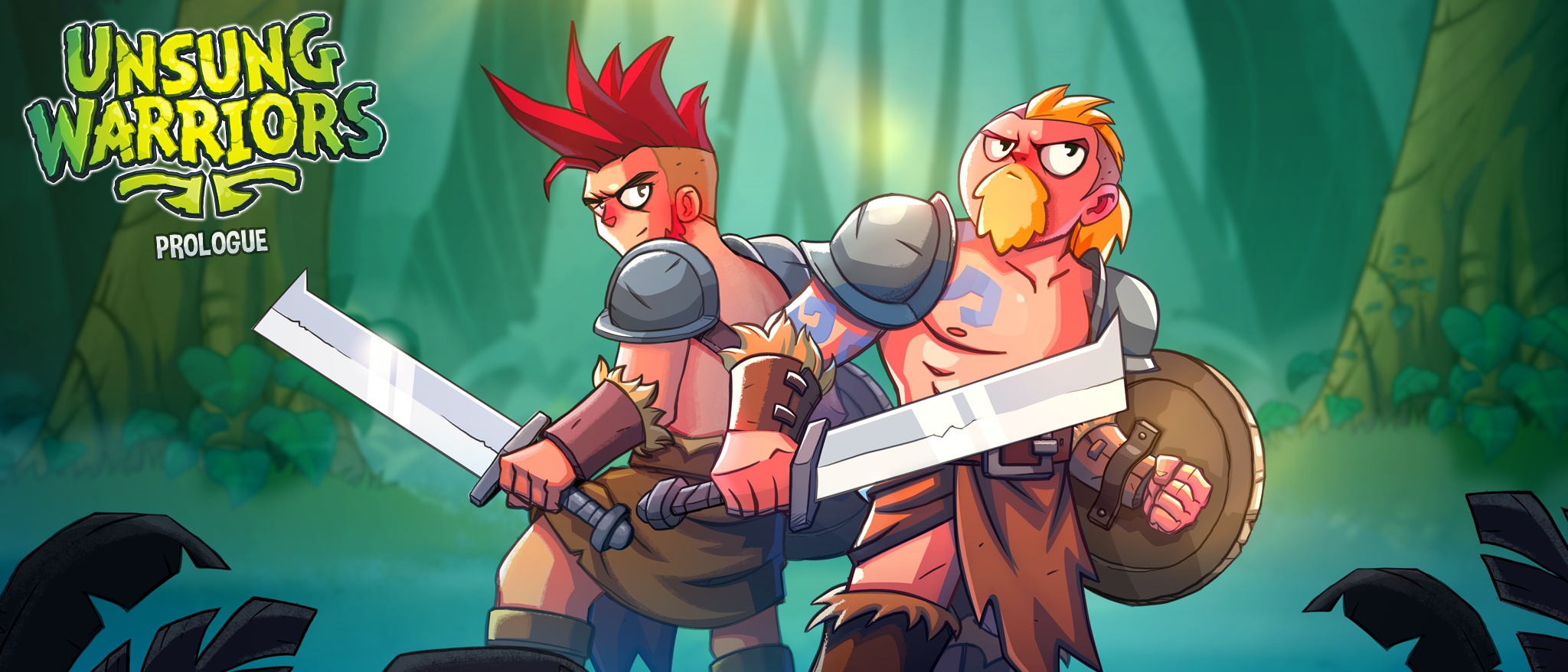 Unsung Warriors - Prologue
1.0.4 - multiple save slots
---
Hi there,
We've been steadily working on the full game for the past weeks. We have decided to roll out some new functionality to the demo as well (along with some bug fixes).
Multiple save slots, giving players the ability to start multiple new games. Your existing saved game will be in the first slot.
Now able to set mouse buttons in controller settings (can be set as a keyboard key)
Holding a bomb while landing on a launching platform doesn't cause problems anymore
Going through a door while other player is down now kills other player (keeping alive caused issues)
Fixed bugs for using touch screen
Able to unequip weapons by "selecting" them with a controller
Fixed bug where arrows shot in foot-deep water had their graphics warped
Slight change end of demo message
And most importantly: showkeeper in crypt now also sells frying pan
If you haven't done so already, be sure to subscribe to our special mailing list to receive a reminder when the full game is available for purchase!

Cheers,
Mikel & Ramon

Files
unsung-warriors-prologue-windows64.zip
89 MB
Version 1.0.4
Mar 31, 2019
unsung-warriors-prologue-osx.zip
91 MB
Version 1.0.4
Mar 31, 2019
unsung-warriors-prologue-linux.zip
109 MB
Version 1.0.4
Mar 31, 2019
Get Unsung Warriors - Prologue
Comments
Log in with itch.io to leave a comment.
I can't wait till the full game comes out! the demo was so awesome!

Very good, always do a good job, this game is great, 
thanks for the Linux version :)