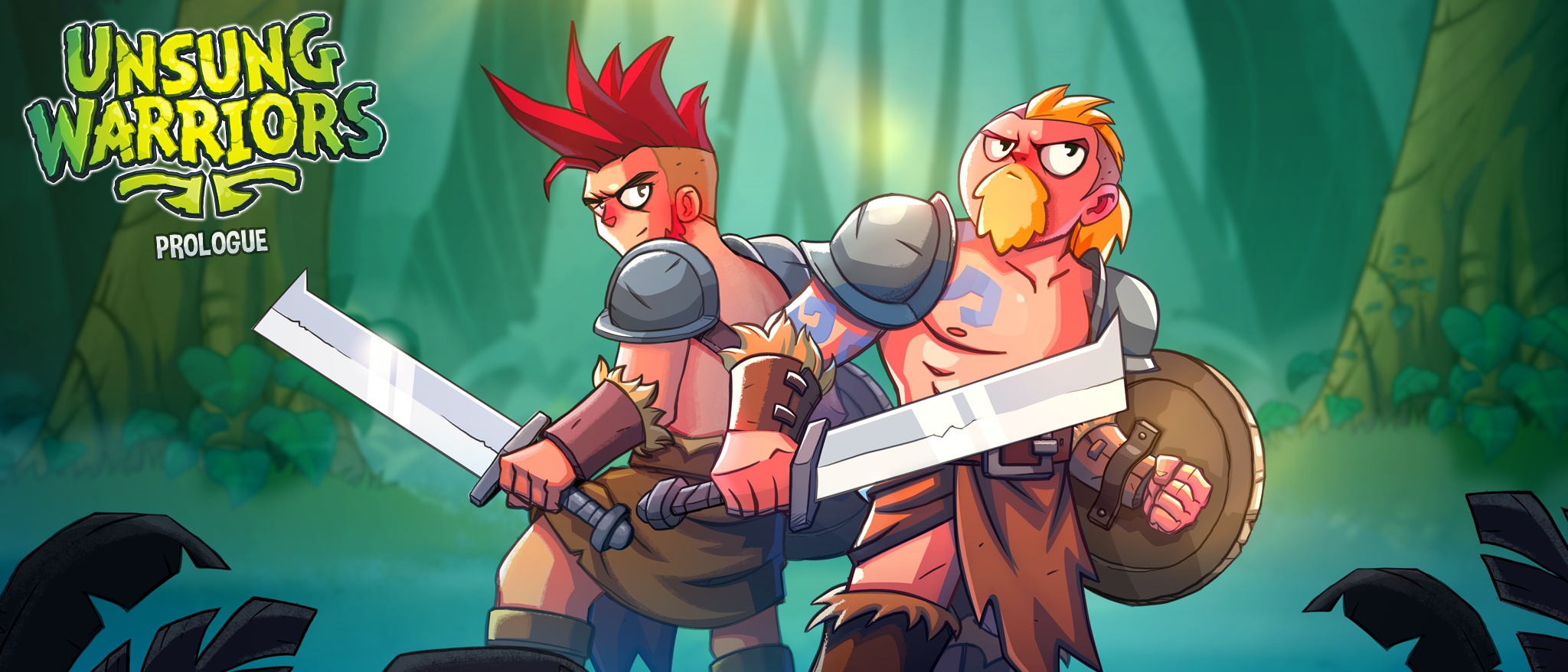 Unsung Warriors - Prologue
1.1.4 - PS5/XSX controller support - improved animation rendering
---
Hi all,
Version 1.1.4 of Unsung Warriors - Prologue is now available for everyone to play! We've changed the following:
Updated our controller handling tool Rewired. Now our game should recognize PS5 and Xbox Series X controllers when they're connected to your PC.

Improved animation rending backported from full game (more on that below)

Some other small fixes

Those are the changes we've made. The new versions can be downloaded on our itch.io page.
Sneak peek full game
Ever since our successful Kickstarter campaign, we've been scaling up development. So in this post we would also like to highlight some new features coming to the full game.
Improved animations
We've made our animations more fluent (by improving the rendering of physics). You can see the result of this in the video below. The difference is subtle, and only visible when playing the video on 60fps. The best way to spot it is to look at the character's eyes. We've also included this feature in v1.1.4 of the Prologue.

By the way, the character you're looking at is called Aefa. You can choose between her and Einar at the start of the full game.

Arena Mode
One of the first stretch goals of our campaign is the Arena mode. We've been working on creating artwork for this environment. The Arena (other than being a nice new game mode) is also a good place for us to start testing the combat mechanics and to create enemies for the story mode.

Ledge Grab
We've made changes to the freedom of movement for the players and added a new ledge grab. Which makes the game a bit less unforgiving when the player misses a jump. The main characters are now able to do wall grabs and ledge grabs. Wall grabs are also a nice way to design more vertical-oriented levels.



So much for this update. Thanks for reading, we'll be continuing development and will be checking back in when we have made more progress.

Cheers,
Mikel & Ramon
Files
unsung-warriors-prologue-windows64.zip
89 MB
Version 1.1.4
Oct 04, 2021
unsung-warriors-prologue-osx.zip
91 MB
Version 1.1.4
Oct 04, 2021
unsung-warriors-prologue-linux.zip
109 MB
Version 1.1.4
Oct 04, 2021
Get Unsung Warriors - Prologue